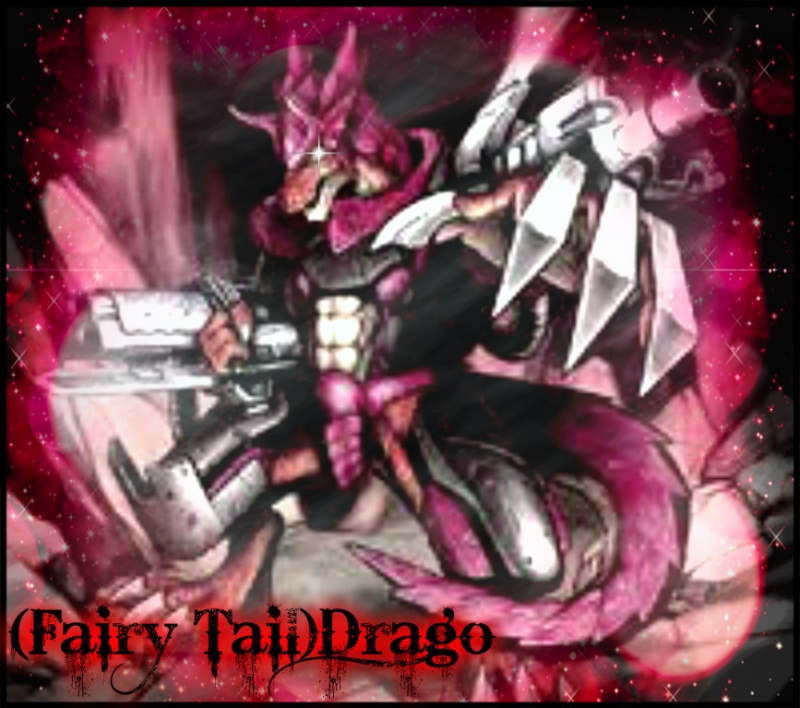 Name: Drago
Gender: Male
Age:18
Race:Dragon
Family:Mother,Younger brother,and grandparents
Personality:Always friendly and loves to play around.Strong headed and incredibly smart and can make fair decisions in a split second.Tolerates all races and beliefs and doesn't judge you for any reason,but he is very fierce in a fight and does not give up under any circumstance.He never lies and always keeps a promise.Always willing to help a friend in a time of need.In a fight, he would always give his opponent the option to surrender so noone would die.He has seen enough blood as is.
History:Born into a world filled in chaos.His father abandoned him in his infancy and never returned.Has been in fierce fights in order to protect those he loves.He made some very hard choices over that years as he grew up and barley has any friends.He has little family since most of them were wiped out and since then he has vowed to protect those he cares about.Ever since most of his family was wiped out he has trained and studied day and night so the same thing does not happen twice.
Notes
Abilities:Can instantly learn an opponents ability and use it himself.Has scales harder than diamonds razor sharp teeth.Can fly with retractable wings.He is skilled at using many different kinds of weaponry and his favorites are his detachable claw blades and his two arm cannons he calls Mustang and Sally.Also has the ability to heal wounds of others.He can switch out his vision from
normal vision to infrared vision.(Uses this ability mostly when hunting or searching).Can Also use his own special ability called "Dragon Sage Mode" which amplifies his powers but to collect enough energy he must stay still.
Details
Scales-The color of the scales on his body are all red and the his stomach is yellow.He wear small pieces of armor on some parts of his body.
Eyes-His eyes are green with an almost with a round pupil but in "Dragon Sage Mode" his are turn red and the pupil resemble the pupil of a reptile.
Tail-Long red tail covered is extremely hard scales used for balance,added fighting power,and help steering in mid-flight.
Height- 7"8
Weight-400lbs.
Weapons-Detachable claw blades and Mustang and Sally